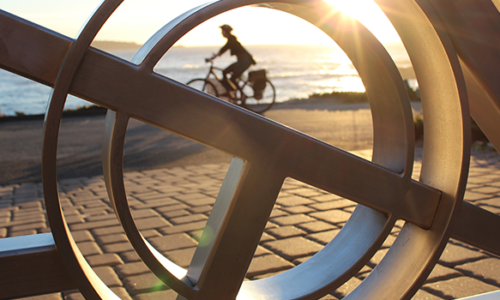 Thiessen Design is bound by the principle of "Unique Design with Purpose" – to surround yourself with designs that have meaning.  Thiessen Design is an American design, build and fabricate company encompassing an array of various creative and quality products in the areas of furniture, public art, corporate art, commercial, residential and interior décor and design.
Our soothing styles transcend period concepts, contemporary and post-modern designs create timeless works of art.  Thies believes blending organic elements and warm balanced tones accomplishes this principle.  All original designs are constructed from various natural, sustainable and man-made materials.
Founder Jeffrey Allen Thies of San Luis Obispo, California established Thiessen Design in 1997. He started out building various works of art out of a garage with minimal equipment. After his first works of art were showcased, and the demand for his work grew, he relocated to a larger commercial space in San Luis Obispo, and expanded to a bigger location in San Luis Obispo in 2010, where both Thiessen Design's product line and clientele have greatly increased and flourished.